These braided frames from Modern Chic Home are only $15 but add great elements of pattern and texture. Available here.
This wallpaper from Urban Outfitters is only $39.99 but will hugely impact your  wall.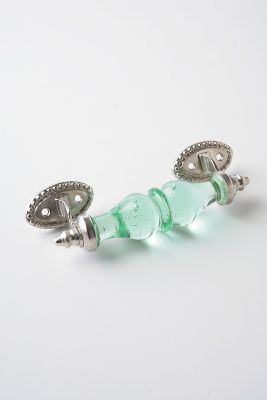 Update your dresser or cabinet drawers with these bubbled glass handles from Anthropologie. Only $7.98.
Really loving these retro measuring cups from Pier One. All yours for only $7.48
Perfect for summer, these beach towels from Cost Plus are $11.99. I'm eyeing the green and aqua one.
Happy Bargain Shopping,
Irene Lovett